Hello Geezer Believers!

Greetings from your friends at The Geezer Gallery. On behalf of our staff and board, we hope this message finds you and those you care about in good health.

The diverse community of low-income older adults has been especially hard hit by COVID-19. This is a heartbreaking time for all of us as so many of the people we care about are at high risk or have become ill. We are strong advocates for the necessary social isolation required to preserve the health of our program participants. We look forward to delivering our stellar, evidence-based therapeutic arts programs in person as soon as the health crisis ends.

This is an especially difficult time for those we serve. They have come to count on visits from our trained facilitators for vital social engagement. As the founder of The Geezer Gallery, I can assure you that it is through the personal connection we make with each participant that makes our program work so well. Research also backs this up. Active participation in professional arts programming has been demonstrated to improve quality of life and promote lasting physical, mental, and emotional health in older adults.

Over the last few weeks, our facilitators delivered boxes of art projects to the activity directors at each residential facility that we serve. Our goal was to keep the creativity flowing, even though our facilitators cannot be there to serve as supportive friends and guides to our participants. Regrettably, our dedicated staff cannot conduct programs because the senior residences and centers are closed to them until it is again safe for them to conduct our programs in person.
Your past support has made it possible for The Geezer Gallery to provide life-enhancing therapeutic arts programs to thousands of low-income older adults in the Portland area. With your gift to the Impact Fund today, we will be able to serve our community at full capacity as soon as we are able to return to normal operations. By supporting the Impact Fund, we will have the flexibility to enable our staff to return to senior facilities when we are ready, and to cover our ongoing operational costs in the meantime. You may give online now, or contact Marcia Director, executive director, for more information on other ways to give to the Impact Fund. You can email Marcia at marcia@geezergallery.com.

We appreciate you and thank you for caring about the deserving older adults we serve through The Geezer Gallery.
Amy Henderson
Founder and President of the Board
 
p.s. Foundations and corporate sponsors have provided much of our funding in the past. We acted swiftly when the crisis struck, and have many new proposals pending for operational support. However, with steeper competition now due to increased need, we anticipate that our grant funding will be reduced for the foreseeable future. To fill this anticipated gap in our need, we turn to you today to support the Impact Fund at the Geezer Gallery.

NEW VIDEOs:
Check these newly released videos about the work we do in our community, and showing the work of our senior artists in 'Art Vault.'
Capturing Time Workshop Video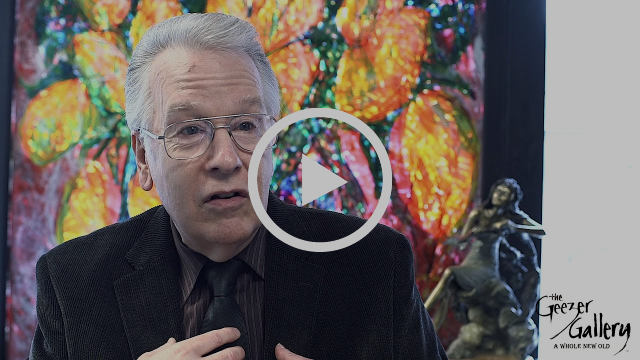 Art Vault Video
Voices Uncensored Workshop Video
" frameborder="0" allow="accelerometer; encrypted-media; gyroscope; picture-in-picture" allowfullscreen title="4G4RS_fAzbU" loading="lazy" src="//www.youtube-nocookie.com/embed/4G4RS_fAzbU?amp&controls=1&autoplay=1&enablejsapi=1&rel=1" > source=gmail&ust=1589392907525000&usg=AFQjCNEt46Pb4IcjwwkL44yqQzrlU_B5NQ">
Capturing Time Workshop video


See what's new and more videos at www.GeezerGallery.com!
The Geezer Gallery
www.geezergallery.com
 
contact@geezergallery.com

Development Director contact: Marcia Director marcia@geezergallery.com 
Corporate Offices:Montgomery Park, 2701 NW Vaughn St., Box 170, Portland, OR 97210